Watch
UF
My entry: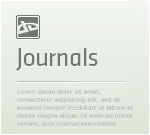 Ultra Fractal monthly Challenges Redux - Vol. 11What are these UF challenges?
How do challenges work and how can I participate?
Can I help promoting the challenges in some way?
What if I have an idea for a future challenge?

You can find all this information and more in the Ultra Fractal challenges FAQ, which is also part of our very first UF challenge, the one for February 2011.
If you already know the rules, then you're good to go - read on for this month's challenge!

Previous editions:

Challenge #01 - February 2011 - Theme challenge; title: "Flower Power"
Challenge #02 - March 2011 - Formula challenge; title: "Sine-Mod_III"
Challenge #03 - April 2011 - Other challenge; title: "High H
I got first place!
"An extremely evocative and atmospheric artwork,
which joins classic canvas elements with dim brownish
tones and a dark setting, simulating a lonely
building standing on top of a mountain at dusk."
Thank you heavenriver!
[link]
I added a texture to this and it really looked like a water color. When I rendered it the texture went away. I even re-rendered it with anti=aliasing off and still no texture.
Any ideas on this?????
*Update*
I replaced the texture and it rendered fine this time. I am much happier with this version.